A beautiful day and a joyful celebration especially for the children, living at the shelter of "Together! Ethiopian Resident's Charity" in Addis Abeba!
Finally the new bus – donated by Hilfe fuer Afrika e.V. – arrived at "Together!" and now life and work will become easier for the beneficiaries and the staff of the project.
Hilfe fuer Afrika e.V. is happy to have been able – thanks to our donors – to support this wonderful project, which helps visually impaired people in so many ways.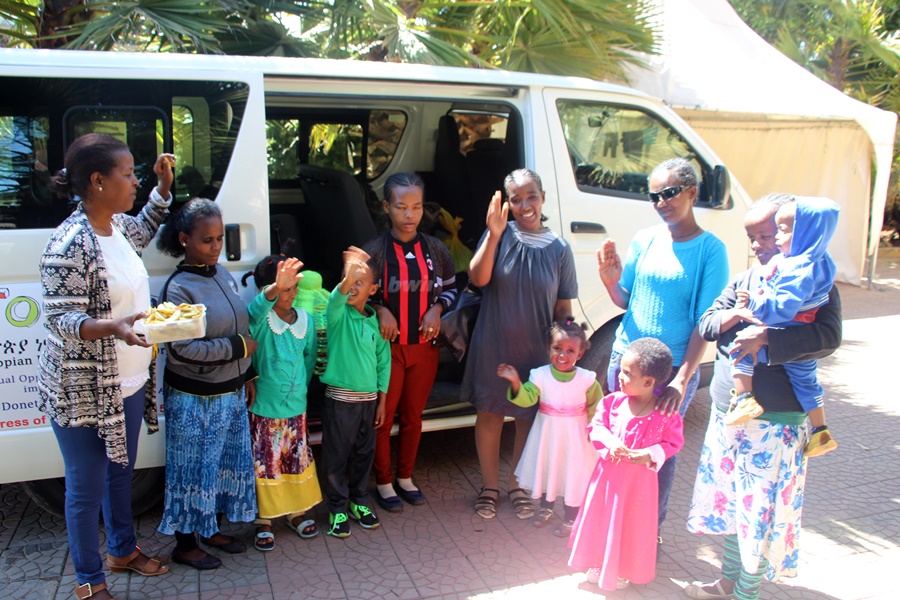 © for all images Nasrin Siege